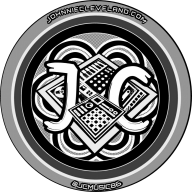 Johni Cleveland
Rhythmist, and sound Arcivist., Male, 31, from Bay Area, Ca
Joined: Mar 24, 2017

Messages: 29

Likes Received: 23

Home Page: https://www.johnniecleveland.com

Followers: 3
The last human freedom is finding ones own path. Apr 18, 2018 at 2:23 AM
There are no messages on Johni Cleveland's profile yet.

Loading...

Loading...

About

Gender:

Male

Birthday:

Jun 4, 1986 (Age: 31)

Home Page:

Location:

Occupation:

Musician

Beat This! Champion:

Beat This! Champion

Johnnie Cleveland aka JC ( jcmusic86 ) is a Multi Instrumentalist, Producer, Performer, and artist from the Bay Area. His mission is straight forward, to provide a creative environment, create a strong network and affordable professional services for musicians, artists, and their projects. Also to connect our communities through therapeutic music, visual art, education and practice. JC has done many shows throughout The Bay such as Mill Valleys Sweetwater Music Hall, Petaluma's Phoenix Theatre, Fairfax's 19th Broadway, and San Francisco's Club 6, has perfromed with and has been a Dj for artists like Zion I , San Quinn, Nef The Pharoah and the Locksmith .

He is also a live beat performer and lyricist who produces and records himself and a few local musicians. JC delivers high energy performances mixed with live and pre-made beats. Moreover, he has produced many tracks of his own, and over one hundred beats in the short time he's been working on his craft. Besides making instrumentals and rapping, he also touches on bass guitar and the piano keys.

Born in San Francisco in 1986 and raised in Marin County, he started honing his creative talents in visual arts at a young age. Eventually he moved into writing poetry, that in time, formed into a love of writing rhymes in a rap style.

=======================================

Official Website for Johnnie Cleveland

►

https://www.johnniecleveland.com

Subscribe to jcmusic86:

►

http://bit.ly/2qhaHk7

Connect with JC on Facebook, Soundcloud, Twitter and more :

►

https://itsmyurls.com/jcmusic86

Join JC's Mailing List:

►

http://bit.ly/2peUY6D

=======================================

Interact

Content:

Facebook:

jcmusic86

Twitter:

jcmusic86

Soundcloud:

https://soundcloud.com/jcmusic86beats

Playstation Username:

shnishnuz

Beat This! Competition Battle Points

Total Points: 20

Battles Entered: 1

Battles Won: 1

Warzone Battle Points

Total Points: 2

Battles Entered: 2

Battles Won: 0

There are no beats.