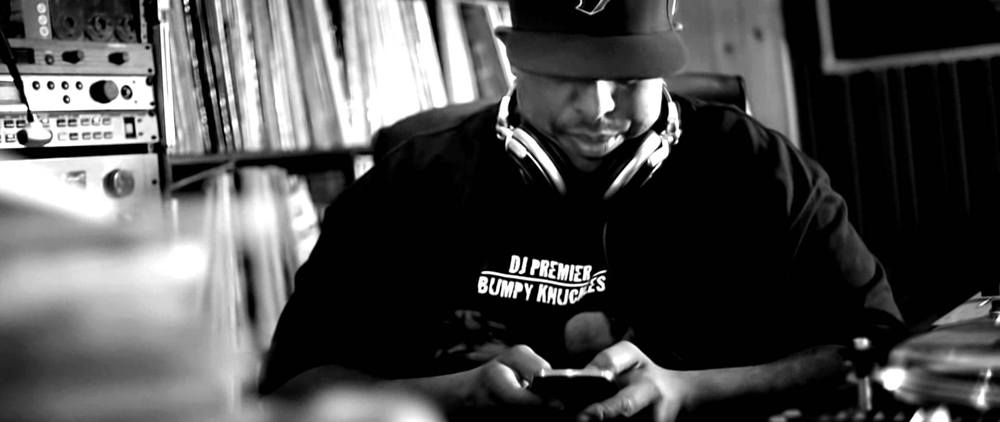 Hip Hop wouldn't be where it is today if it weren't for the producers that provide the backbone to every track. It's always the rappers and singers that get most of the attention, but it's the producers that are the driving force.

I have compiled a list of 20 of the most influential Hip Hop producers of all time, a list that is always hard to put together since there are so many great producers. Some have been left out, but it's always hard to choose the best of the best. Check it out:
20. Neptunes





Best Work:
In Search Of… (2001)
The Neptunes are made up of Chad Hugo and Pharrell Williams, and they were at their peak in the late 1990s and early 2000s. Known for their work with countless Hip Hop, R&B and Pop artists, they had a heavy influence on those genres with their uptempo, yet hard-hitting beats.
19. DJ Quik





Best Work:
Rhythm-al-ism (1998)
Known for beats that have that West Coast sound but also a bit of R&B and Soul thrown in, Quik always comes with really smooth beats. Often times his beats contain a lot of synths, in which he has always manages to produce top-notch productions.
18. Just Blaze

Best Work:
The Blueprint (2001)
Blaze blew up in the early 2000s, mainly because of his work on Jay Z's "The Blueprint" LP. His style sort of has a J Dilla influence in there somewhere, but he definitely has his own sound.
17. Alchemist

Best Work:
Murda Muzik (1999)
Alchemist is one of those producers that just wants to make beats all day long. He managed to hook up with Mobb Deep and helped them keep their East Coast gutter sound, as he provided them with many sample-heavy Soul beats that were perfect for them. Originally coached by DJ Muggs, the Alchemist was known for his heavy use of the ASR 10.
16. Kanye West

Best Work:
College Dropout (2004)
At first he started out by banging beats on his MPC 2000, then he quietly started selling beats to well known artists. Then it all changed. He quickly rose to fame with his own unique style of beats by sampling popular songs and turning them into gigantic hits.
15. J Dilla

Best Work:
Fantastic, Vol. 2 (2000)
Always known for digging in the crates for hours, J Dilla loved making beats. He would constantly sample obscure songs, and would always be on the lookout for that one special sound to use in his beats. Even when he was laying up in a hospital bed, he got his family and friends to bring him his equipment so he could make beats. How's that for dedication?
14. Timbaland

Best Work:
Supa Dupa Fly (1997)
Timbaland's beats had a big influence on music as a whole. At first it was his work with Ginuwine, Aaliyah, and Missy Elliott that got him lots of attention, but then he started to work with a whole slew of artists because they all wanted his beats, which quickly became the go-to for mainstream Hip Hop, Pop, and R&B.
13. RZA

Best Work:
Liquid Swords (1995)
The Wu-Tang Clan first jumped on the scene in 1993 with a classic album, courtesy of the RZA's production. But it was two other albums later that really cemented the RZA as one of the best. Raekwon's "Only Built For Cuban Linx" and the GZA's "Liquid Swords" are arguably two of the best albums of all time. With hard-hitting beats surrounded by various movie samples, he managed to create his own unique style which Hip Hop heads ate up.
12. Large Professor

Best Work:
The LP (1996)
The East Coast was never the same once Main Source dropped their first LP and introduced us to the Extra P's unique sound. Straight up Hip Hop is what Large Pro is all about, featuring tight drums and sample-filled melodies.
11. Havoc

Best Work:
The Infamous (1995)
Shook Ones Pt 2. That's all that really needs to be said, but I will explain a little more anyway. Havoc blew up when him and Prodigy released The Infamous LP back in 1995, and changed the sound of New York. The production on that album was top notch, and it took years for everyone to finally figure out what the sample riff was to Shook Ones since Havoc never revealed his source. As it turns out, it was from Herbie Hancock's "Jessica".
10. Q-Tip

Best Work:
Midnight Marauders (1993)
I'm sure there are many people that don't realize how much of an influence Q-Tip has had behind the boards. From producing tracks with A Tribe Called Quest, to providing neck-snapping beats on Mobb Deep's Infamous LP, he's done it all. It's amazing the type of variety that he can produce.
9. Lord Finesse

Best Work:
The Awakening (1996)
He's known for his witty and clever rhymes, but Finesse is also really dope with the beats. He's produced countless hits for a number of artists, from underground groups to the Notorious B.I.G. His beats have that certain sound, with in-your-face horns to snare rolls - it's his style.
8. Prince Paul

Best Work:
3 Feet High and Rising (1989)
Often overlooked for his production, Prince Paul is on the same vibe as Q-Tip, in that he can produce De La Soul's "3 Feet High and Rising", but also produce horror beats with the Gravediggaz. Simply incredible.
7. Erick Sermon

Best Work:
Business As Usual (1990)
As part of the duo of EPMD, Erick Sermon brought his own style of beats which were heavy on both Funk and Soul. At first his beats were the backdrop for himself and Parrish Smith, then he started making hits for other artists, as well as his own songs.
6. The Bomb Squad

Best Work:
Fear of a Black Planet (1990)
Composed of Hank and Keith Shocklee, as well as Chuck D, Eric Sadler, Gary G-Wiz, and Paul Shabazz, they were responsible for creating the militant and political sound of Public Enemy. They were known to use dozens of tiny samples from various sources, and use them for just one beat!
5. Rick Rubin
Best Work:
Licensed to Ill (1986)
You wouldn't think that a white guy with a big, crazy beard would be on this list, but Rick Rubin is one of the most influential Hip Hop producers ever. What really makes him stand out is that he's the co-founder of Def Jam, but also it's his style. He prefers simpler beats, with a stripped-down sound, like that of early Rap music.
4. Marley Marl

Best Work:
Long Live the Kane (1988)
In the 1980s, Marley Marl was the one to beat. There were other great producers at the time, but it was Marley that took beats to a whole new level, but it also helped that he was working with artists such as Big Daddy Kane, Biz Markie, LL Cool J, and many more. It's his sound that paved the way for much of the 1990s sound.
3. Pete Rock

Best Work:
Mecca and the Soul Brother (1992)
When you think of Hip Hop beats, one of the first names that should pop into your head is that of Pete Rock. Ever since he worked with CL Smooth, his beats got better and better, with "They Reminisce Over You" as one of the best Hip Hop tracks ever. What Pete Rock did with that horn was great, but it's his drums that he's really known for, as they are always tight and on point.
2. Dr. Dre

Best Work:
The Chronic (1992)
Easily one of the most influential Hip Hop producers of all time, Dr. Dre went from behind the boards with NWA, to a household name. With the Chronic LPs, he literally changed the sound of Rap music with his G-Funk West Coast sound.
1. DJ Premier
Best Work:
Hard To Earn (1994)
Premo is the man. From banging out hits with Guru as a part of GangStarr, to becoming the go-to producer for a ton of Hip Hop artists, Premier has done it all. After all these years he's still producing beats that bang just as hard as they did 20 years ago, and he doesn't look like he's slowing down one bit.
Honorable Mention
Madlib
His style consists of smooth samples with laid back drums, even when he's trying to make the beat hard. One of the best at what he does, he's worked with tons of artists.
DJ Muggs
If you know Cypress Hill, then you know Muggs' work. When their first album dropped, it was "How I Could Just Kill A Man" that put Muggs on the map.
The 45 King
With tight drums always backed by a solid bassline, the 45 King is responsible for many hits, from "The 900 Number", to his work with the Flavor Unit, and even as the producer of the chart-smashing "Stan" by Eminem.
Diamond D
"Stunts, Blunts, and Hip Hop" is one of those Hip Hop albums that just has that something special in it. It's Diamond D's production that makes it shine, and the fact that he's a member of D.I.T.C. makes him one of the best.
Buckwild
He's one of those producers that you don't hear much about, yet he's responsible for so many classic Hip Hop tracks like O.C.'s "Time's Up", to Black Rob's "Whoa!".