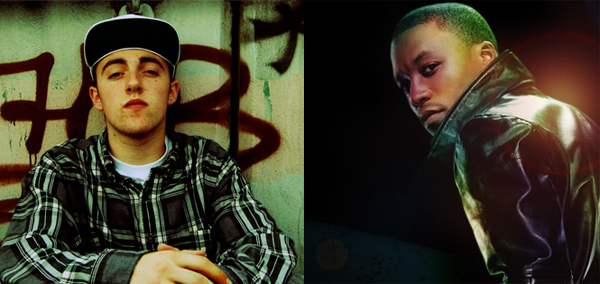 Hip Hop is based on sampling, from the early days when DJ's would spin two copies of the same record and creating their own breakbeats. Rap music has come a long way since then, yet producers, beatmakers, and rappers are still sampling. Some sample small snippets, others take entire songs and claim it as their own. This leads to the main question - are young rappers stealing classic Hip Hop songs?
Pete Rock
When Pete Rock & CL Smooth first dropped "T.R.O.Y." off of their "Mecca & The Soul Brother" LP in 1992, it was an instant classic. Hip Hop heads ran to their nearest record store to grab a copy of that single as well as the album. Everyone knew that this was a hit for the duo because of the way Pete Rock used that Tom Scott sample and the way the horns came in, it was just dope. Add CL Smooth's lyrics on top and everyone was bugging out to this song.
What was also great about the song was the fact that it was an ode to the late Trouble T Roy, a dancer that was with Heavy D and the Boyz. He had fallen off of a balcony and died, and it was a shock to the Hip Hop community. By making this song, Pete Rock was paying tribute to his friend but at the same time he was making music history. To this day, everyone that listens to Rap music knows this song (or should). For anyone making beats, it's always an inspiration to listen to that track and get motivated to work on their own music.
Lupe Fiasco
Today's Rap artists are insanely popular. The music is everywhere, online especially, and there are new artists popping up all of the time trying to make a name for themselves. Lupe Fiasco has already gained a lot of popularity and is one of the top artists out today, and he possesses a lot of talent that cannot be denied. Growing up in Chicago, Lupe Fiasco first gained stardom in 2006 with the release of his well known "Food & Liquor" album with the very popular "Kick, Push" single, a song about skateboarding.
He recently came out with a new single called, "Around My Way (Freedom Ain't Free)", where he did a remake of Pete Rock's "T.R.O.Y." classic from 1992. The song is well done and Lupe fans are loving it because he not only has a hot track but he's adding his own style to it as well as a message in his song.
Lord Finesse
One of the most consistent producers ever, Lord Finesse, released "Hip 2 Da Game" in 1995 and it was quickly known as that trademark sound that he's known for. Smooth beat, doubled-up snares, and clever lyrics are what dominated this song. It was one of Finesses's best songs ever and to this day it's still a head nodder.
The song was off of "The Awakening", a great album that had plenty of other hits on it as well such as "True and Livin", "Brainstorm", and "Actual Facts". If you're someone that has never listened to Lord Finesse's music, I would instantly recommend listening to that album.
Mac Miller
Born in Pittsburgh, Mac Miller first came onto the scene in 2007 as part of the Rap group The Ill Spoken. In 2008 they released the mixtape "How High", but then Miller went on to sign with Rostrum Records. He has gained a massive following through the other numerous mixtapes he's released and his name is widely known amongst Hip Hop fans. His most recent studio album release is "Blue Side Park", named after a section of Frick Park known as Blue Slide Park in Pittsburgh.
In 2010, he released a mixtape where on one of the tracks he used Lord Finesse's "Hip 2 Da Game" song. At the time, it was not a problem until Lord Finesse allegedly tried to reach out to Miller about the use of his song without his permission but he never heard back from Miller. It's been reported that Lord Finesses is now suing Mac Miller for $10 million!
The Debate
With these two instances of shall I say "song jacking", it makes one wonder what is going on? Is this the start of a new trend for young rappers? Taking well known or classic songs and either just rapping over them or re-creating the song then rapping on top? Is it okay to do this no matter if you're a young rapper or a seasoned veteran?
I think one of the issues is not so much the "song jacking", it's the fact that these are two songs that are easily identifiable with the original artists, so for those songs to be used it makes one wonder - are they using those popular songs because they know it will be a quick way to success?
What if someone were to take John Lennon's "Imagine" song and just sang their own lyrics over the original music? Or what if they tried to re-create the music? Would that be okay? Or is all of this just a "hip hop thing"? A song like "Imagine" is one that should never be touched because everyone knows it's John Lennon's song, and using it (some artists have already!) you would just make yourself look like a fool.
Sampling
Many people would probably argue, "Well Lord Finesse and Pete Rock both sampled another artist, why can't someone sample them?". Yes, that is a valid argument but it's a completely different issue since both producers cleared the samples they used then made sure their final musical works were copyright-protected. Sure, they both sampled someone else but there's the issue of their music having copyright protection, plus the fact that their works were clearly taken. It's not like Mac Miller and Lupe Fiasco tried to hide the music, in fact the music is up front and center and is obviously the main attraction to both of their songs.
In Closing...
So is this a music, Hip Hop, or ethical issue? Should classic Hip Hop songs be used, remade, reinvented, or just straight up stolen? Rap music has always been sample-based and one could argue all day whether it's okay for a producer to sample someone else and not get sampled themselves. The fact remains that these are two current artists taking music from two well known songs and using it to further their careers. But is it okay? What do you think?
Last edited: