Go Digital or Go Home
*** ill o.g. ***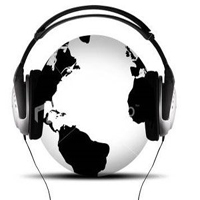 Blowing Up from the Basement
is a series of articles and resources written exclusively for the IllMuzik fam, designed to help the bedroom producer/artist increase their exposure and make industry contacts that will get his/her music heard. These articles will run bi-weekly or monthly and will cover the wide spectrum of topics in this business of music from selecting managers, setting up your business properly, networking, and the list goes on and on.
Basic Networking 101
The concept that any aspiring musician in front of the mic or behind the boards must grasp is that the music industry is built upon relationships. The question is if everyone in the industry is talented and has the burning desire to succeed, why do some artists last and others become one-hit wonders in the discount CD bin??
The answer to that age-old question is that an artist must surround himself with key people that will take him/her to the next level. How do you make the journey from making tracks in the basement to having meetings with industry execs?? The following are some unconventional, low-cost promotional strategies that you can use
TODAY
to put your name on the map.
Get yourself some professional business cards
If you are going to meet and greet people, you need to have your contact info readily available. Your goal as a businessman (music
IS
a business) is to set yourself apart from the rest of the pack, with simple, yet well presented material, which includes business cards. The main advantage of business cards is that you can buy them in bulk and they are generally inexpensive ranging from free to $50.00. Your next step is to frequent the circles that artists populate. Every city and town has a music scene and your mission is to become known in these circles.
Keep your finger on the pulse of your local scene
Fact:
The underground scene is the heartbeat of any music genre. A lot of young producers think that they have to instantly jump from "bedroom productions" to Baseline Studios for a 3pm session with Jay-Z. You greatly increase your chances of being heard by the right people by working with the underground and indie artists in your immediate area.
If the artist trusts you enough to produce the whole album, then that's another notch under your belt. Building your track record up will greatly increase your placement on future projects because you have established production credits. Telling a future client or A&R "I produced the entire "Real Hip-Hop Compilation Vol.1, and here is a sample of tracks 2,4,6," makes you appear far more polished and professional when compared to the average newbie "I'm working with Cubase and I'm looking to get started, I charge $500.00 a track".
As a beat salesman, you should concentrate more on getting placement in the early stages than actual paydays. If you keep working the money will come because MC's/Singers will hear your work and want to get down to business with you.
You can do a Google search under ____________(your state here) Hip-Hop or open mics, upcoming shows and concerts etc., jot down the times and attend. Many times you don't have to actually enter the venue, if you are a smooth talker, you can oftentimes "parking lot pimp" your way into new contacts and opportunities. It always helps to introduce yourself and summarize your mission or goal, follow that up with a beat CD and get their contact info. Many of the best opportunities come when you are just hanging out. Even in the smallest town in America, somebody is writing rhymes, recording, or aspiring to make a CD. Your objective is to be a part of that recording and making connections is the
ONLY
way to make those goals a reality.
Conclusion
The bottom line is if you're the only one who knows you're hot, then you're doing something wrong. Spread the word about your talent, follow-up and success will follow.
Last edited by a moderator: