The Beat Hamster
Administrator
*** ill o.g. ***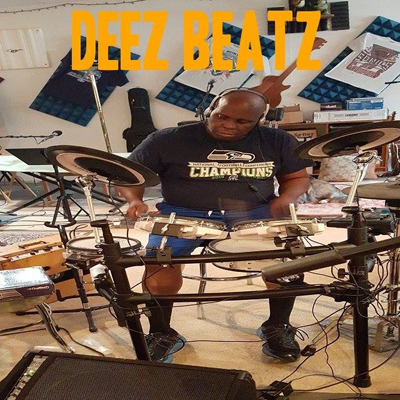 Deez Beatz "Da Wizard" has been working hard on his beats as of late and it shows. He recently released another album titled, "The Lost Scrolls". Featuring 15 tracks, this album has enough sounds to satisfy any rapper looking for something dope.
"On Stealth Mode"
has a solid low-end along with some banging drums. The snare has a nice handclap on it that makes you want to nod your head, and it's what really keeps the beat moving along. The synth work sounds great and isn't too strong, leaving plenty of room for possible vocals.
On
"We Gotta Keep It Real"
, he brings in an epic-sounding beat with tubular bells and rolling hi-hats. I can easily hear a rapper over this beat. What I really like is how he morphs and filters the synth, rather than just have it the same throughout.
"I'm Going Deep"
is most likely a beat for a rapper to brag about his sexual exploitations, since there's some moaning floating through the beat. But it's a dope beat. The drums are very well done because it's not just a straight up drum pattern. Instead, he plays with the kick, snare and hat, giving the beat some nice flavor.
"Point Of No Return"
hits hard. The bassline is what obviously carries this beat because it's so in-your-face to the point where it's almost ridiculous. I'm just picturing someone driving around with this beat bumping, shaking everything in sight and reducing it to rubble.
"Time After Time"
is a beat I can see being a popular one, mainly because of the vocal snippet used. Laid back drums, rolling hats and repetitive synths all fit the bill.
Another really dope beat is
"Robbin' Hoods"
which is probably my favorite. I think it's because the drums are tight and even though there's random sounds floating around, he manages to keep it somewhat minimal. Definitely one to check.
The last track titled
"The Masquerade"
has some really nice synth work but it would have be brought down a few decibels to make room for a vocal track. The vocal snippets he uses would have to be treated a bit the same as well.
Overall
I like this. Deez Beatz manages to create some Trap beats that will easily fit with most rappers today looking for beats. If you're not sure,
check out the entire album on his Bandcamp page
, which also shows his entire discography.