Go Digital or Go Home
*** ill o.g. ***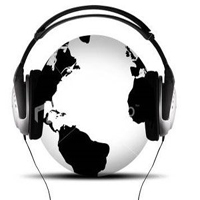 Blowing Up from the Basement
is a series of articles and resources written exclusively for the IllMuzik fam, designed to help the bedroom producer/artist increase their exposure and make industry contacts that will get his/her music heard. These articles will run bi-weekly or monthly and will cover the wide spectrum of topics in this business of music from selecting managers, setting up your business properly, networking, and the list goes on and on.
In the latest installment of IllMuzik.com's Blowing Up From the Basement series, we will explore the in-and-outs of hiring and maintaining a healthy business partnership with a music business manager.
Topics covered include the following:
How to determine if you need a Manager.
The checklist for hiring a good Manager.
Tips for lower level Artists.
Inexperienced Managers (Hiring the Homies)
Day-to-Day operations
Meeting the Manager
Working with the Manager
(and more!!)
How to determine if you need a Manager
Managers help to get your music to different media outlets and other artists, in order to keep the artist working. Good and bad managers are defined by their ability to get the client's music to media outlets, and other artists that you the artist are not able to get to, because:
You are too busy making the music and you need someone handling business affairs.
You don't have the key relationships that are needed to get your career where it needs to go.
Managers become the engine of your music team once you've secured a record deal and now require someone to represent your best interests and to work the different departments of a record company. A good manager will help coordinate and get maximum spins at radio, favorable press at publicity outlets, and merchandise at retail. Major labels typically will recommend a top-level manager based on past dealings and will want an artist to have a serious manager before they release of the record.
Manager Tips for Lower Level Artists
If you KNOW that you are a lower level artist (just starting out/first release) and you don't have the star-power to attract an established manager, the key areas to focus on are his enthusiasm for your music, strong business sense, the ability to follow-up on leads and contacts, and people skills.
Inexperienced Managers (Hiring the Homies)
There have been cases where inexperienced managers have secured lucrative deals and consistent work with companies and labels, but with the increasing endorsement opportunities, movie deals, and licensing agreements that artists are being awarded by friends, family members, or acquaintances with no music industry experience, usually aren't going to be able to get through locked industry doors, and will probably be overwhelmed even if they can make a significant breakthrough. Only accept friends, friends-of-friends, family members, etc., as potential managers if they have some experience in managing artists in your genre, have some industry contacts, and know how the music business works.
These people are often well intentioned but can cause more harm than good with what they don't know.
Top 5 Qualities of a Good Non-Industry Manager
Genuine enthusiasm for your music/movement.
Strong business sense with priorities in order.
Well-paying day job (managers typically work for free until YOU start getting paid).
Volunteers to help out in other less glamorous aspects (putting up flyers, all night studio sessions etc).
Good people person.
Day-to-Day Operations
Managers help an artist get a record deal, and the length of time between closing the deal hinges mostly only if they have relationships necessary to get your music heard by the right people. A good manager will help the artist assemble a strong team of key players behind-the-scenes to handle vital aspects of the artist's career. These positions (to be discussed in depth in later articles) include a business manager, entertainment attorney, accountant, booking agent, publicist, and merchandising company. Your manager's ability to assemble the team that handles your business could be the lone factor that determines your success in this industry.
Meeting the Manager
A smoky night club with loud music playing isn't the place where you should be making business decisions. This is an important business decision so try to attend the meeting sober and ready to discuss your career direction. This also means that you should have a general idea of where you would like to see yourself 1-5 years down the line.
Below is a general list of questions and key consideration points that an artist/producer should be aware of when interviewing a potential manager:
How experienced is the manager?
How successful has he been handling artists in YOUR desired market?
How long has he worked in the music industry, and give a short list of positions worked.
What type of manager is he? (Business Manager or a Creative Manager)
Tell me in detail about the key deals you've negotiated and how this will translate into success for my career?
Provide a list of the artists with whom he is involved, for what duration, and if possible; would he mind if I contacted any other artists that you've managed in the past??
Where is the manager's home offices and where is the closest branch, and describe the office facilities currently at his disposal.
Are you a hands-on manager or will I be your staff's priority (if manager is big-time, many clients on roster).
How much time will he personally be able to spend on your business affairs?
How often can we meet to discuss the direction of my career?
How convinced does he seem of the artist's talent?
What labels/contacts have you dealt with before and are you currently still in good standing with the key people at the labels mentioned?
How are his basic business skills such as returning phone calls, maintaining basic financial records, accounts etc?
Working with a manager
The majority of a manager's responsibilities are acted out once an artist is generating income, and can also help established indie/regional artists who are active in touring and promotion of their product on their own. There are managers who help you obtain a record deal by shopping your demo or beat CD. This type of manager is a tough find, and must be carefully chosen. Many lawsuits involve signing contracts that promise payment on future albums or any type of complicated legal contract with inexperienced managers that was replaced once a record deal comes along.
Signs of a Good Manager
The manager-artist relationship is a very important one, and you must be sure that the manager is a right fit for you. Early in your career it is common to be approached by a potential manager before you get to approach them. This can be viewed as a positive, because the bottom line is an established manager is not going to work for a client that will not earn them money in the long-run.
It is possible that you got their attention by creating a strong local following, selling a noticeable amount of CD's independently, received regular rotation on a local radio station, or a well-known reputation for great live performances.
A sign of a good manager is that plenty of dialogue will take place before the contract is offered and signed. You should spend a lot of time discussing your short and long-term career goals and seeing how they can help you achieve what you want. You should ask them what ideas they have to get you where you are trying to go.
You should also check to make sure that the potential manager doesn't have too many artists on their roster, and that they will have enough time to devote to your career. A potential manager should be interested in your style of music and be familiar with how an artist in your market should be promoted. It is also important to note that having no manager in most cases is better than having a bad one. Take the time to find a manager that fits your criteria and if you can't find the right one, consider managing yourself until the right one comes along.
Sealing the Deal
If your potential manager is a good fit for your team, set up a six-month trial period to see if you work well together. Only sign a long term management deal if you are confident that your career will reach a new plateau.
Last edited by a moderator: