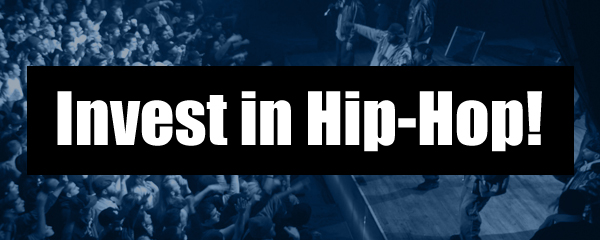 "Jay-Z & Kanye West Paid $6 Million for Performance"
Both Jay-Z and Kanye West were paid a total of $6 million to perform in Dubai at a 16 year old's birthday party! Normally I don't post news like this but it got me thinking; is this good for hip hop? $6 million is a lot of coin, even for hip hop music. Sure, Jay-Z and Kanye are mega-superstar rappers that are household names, but is that amount of money justified?
Seeing how this is a huge pay day for both artists, wouldn't it be fitting for each of them to in turn do something with most of the money earned from this performance? Something such as giving back to the hip hop community would be a great idea. Opening a school for young kids to learn hip hop production, staging concerts for local, starving hip hop acts, or even investing in underground hip hop record labels that could use a good push in the right direction - all of these things would help the hip hop genre in a huge way.
If I was them and I was offered millions of dollars to perform, I'm not a fool and for sure I would jump at the chance. However, with today's tough economic times, it seems only fitting for artists such as Jay-Z and Kanye West who are already established, help those that are up-and-coming in the hip hop game.
There are plenty of labels, websites, DJ's, MC's, managers, promoters, radio hosts, etc that I'm sure would love to get help in their respective areas of expertise. We all know as beatmakers/producers how hard it can be to get the spotlight, with most of us never achieving the mainstream glamour such as Jay and Kanye, so helping out the little guy would be a huge bonus not just for us, but for hip hop as a whole.
People tend to forget where hip hop started out, and why. Originally it was in the community and a way for everyone to get together and have some fun while making music. So for an artist with lots of money to not give back to the hip hop community is ridiculous. I'm not saying Jay and Kanye are not giving back or won't; I'm saying that after seeing their huge $6 million payout, it got me thinking that it's time for artists just like them to help hip hop a little bit more now.
It would be amazing to see unknown artists getting shine, people that have been struggling for years to "get put on". We've all seen it here on IllMuzik itself how some of our very own have been putting in work for years and not received the push they need. Why not set up some sort of program or investment to help them out? This will give them more room to breathe, more time to spend in the studio, which all equates to more hip hop music! It's like that old business saying, "You have to spend money to make money". The same principle applies here, except it's for hip hop.
I think our new saying should be, "You need to help hip hop in order to make hip hop".
What do you think?