The Beat Strangler
Administrator
*** illest o.g. ***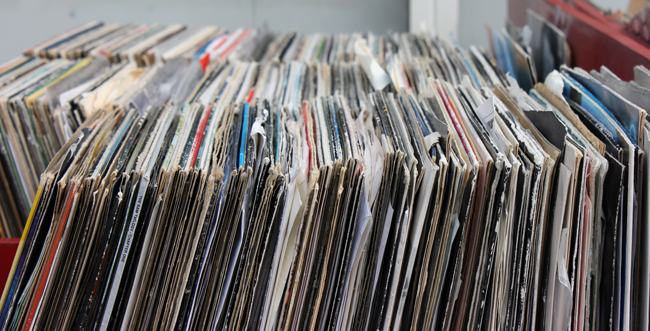 I have a challenge for you: organize your samples. I know it's a tedious task because no one wants to have to sort anything, but by organizing your files, guess what will happen? You'll work better! Too often we're used to taking a sample from whichever source, such as a vinyl record, or just an MP3 file, and we toss it into a folder called "Samples". I'm totally guilty of doing this and even though in the back of my mind I keep telling myself that I need to clean up my folders, I never do - until now. Let's start.
The Plan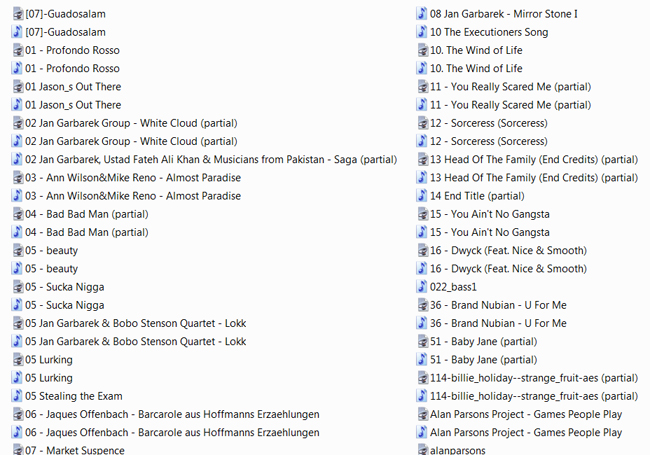 Wow, what a mess! I do have different folders but they're all scattered and the file names of my samples are not what I want them to be. What I'm trying to do is organize it so that I have all my drums in one folder, then sub folders within that, such as Kicks, Snares, and Hats. Then I'd like to have another folder called "Music". This is where I will save all of the files that I plan on sampling and chopping up. Within that folder I think I'll have sub folders organized by date.

If you take a look at what I just created, it's pretty straightforward. I've seen some people with a ton of sub folders but to me that just defeats the purpose of what we're trying to accomplish here - cleanliness. Organizing your folders and files is like cleaning up your house. You could toss everything into a closet, and the rest of your house is tidy - but open that closet and it's a complete mess.
Renaming
When it comes to drums, I really don't care what all of the Kicks, Snares, and Hats are named, just as long as they're contained in their proper folder and have a consistent name. For example, if I have a Kick called "08_kick-SnapzRUs.mp3" (that's a fake name I just made up) then I'd rather it be named simply "008.mp3". Why? Because it's clean and to the point. I don't pick my drums (or any sample for that matter) because of their names. I pick them because they sound good for the project that I'm working on.
There are many batch file renaming tools out there, you just have to search and see what you come up with. There are some that you have to pay for, whether you're on Windows or Mac, but Linux has some free ones that do a great job.

As you can see, the type of layout that I like to have is
Drums > Hats, Kicks, Snares
. Within each of those folders is where I'll have many drum samples, but they will all be named numerically: 001, 002, 003, etc.
Drum Breaks
When it's just Kicks, Snares, and Hats, it's simple, but what about drum breaks? Most drum breaks are labeled as whatever the song name is, for example, "bobazzam-raingoaway-74.2bpm". I hate titles like this because it just looks messy and the format is terrible. In this case, since the BPM is listed in the title, you could start organizing your breaks by BPM but I would say no. The reason is simple - not all the files you download have the BPM, so how would you organize those files? It would just make everything inconsistent so I wouldn't bother.
The way I organize drum breaks is by first putting them all in their appropriate folders, then labeling them like this:
Artist Name - Song Name
. You could add a track number at the beginning of each file but I'd rather have it as is, so they're sorted alphabetically.
Music Samples
Drums are easy to organize and rename. Music samples are similar but it all depends on what you have. You could have them in folders that go by year, genre, BPM, or even by artist (if you have a lot of samples from a particular artist that you like). It's totally dependent on you and how you like to set it up, but for me I do it the same way as I do with the drum breaks. I make sure they're all in the appropriate folder, such as the folder it came in, or if it's music that you sampled yourself, you could create a folder called "Music" and put it in there. You could have numerous sub folders and organize those just as you would the drums, but something I like to do is to create sub folders that have the current date.
Let's say you sampled an Al Green record and the part of music you have is piano. You could either do this:
Music > 2013-06-13 > Al Green - Name of Song
. Or you could do this:
Music > 2013-06-13 > Piano > Al Green - Name of Song
. Either way is good, it's up to you, but I prefer to just put everything under the date without the extra "Piano" sub folder.
Purging
The other thing that you could start doing is deleting old files. Once I sample something, I'll keep the sample for a long time but then after a while if I haven't touched it, I don't bother keeping it any longer. The reason why I purge is because those files are just sitting there doing nothing and a lot of them are samples that I'm never going to touch ever again. The other reason is because you can only store so many files on your hard drive, and eventually you will run out of space!
So purging your samples every so often is good, just make sure you don't go crazy and delete stuff that you might want later on. Once it's gone, it's gone, and it could be a rare sample that you had a hard time finding, so be careful.
Notes
I should mention as well that taking notes is also an important thing that you should do every time you make a beat. I'm guilty of just making a beat and leaving it at that, but there's been times where I wanted to go back and re-work a sample I have in my beat but I can't remember what I sampled! There could also be a time when you end up selling a beat and the artist or record label will want you to list all of the samples that you used, in order to clear them. If you don't know what you sampled, you'll be spending a lot of time trying to find them, or you may never find them at all.
Taking notes is easy because all you have to do is type a quick note to yourself using Notepad and save it either inside the folder where the project is, or in a folder inside your Samples folder, like this:
Samples > Notes
. Easy!
A Word Of Caution
I use Native Instruments'
Maschine
. Within the Maschine software, they have a folder structure that allows me to import my samples and organize them whichever way I want. If I were to all of a sudden move all of my sample files around and rename them, the next time I open a Maschine project, all hell will break loose! Maschine will tell me that the Earth has imploded and the galaxy is about to collapse on itself, all because I had to organize my stuff.
Just remember that whatever DAW or any other software program that you're using, might have a file structure set up. If you re-organize your files, you will have to go into those programs, re-open your projects, and tell the program where to find your samples.
Conclusion
This is a no-brainer and it's really easy to do. The problem with re-organizing your samples is that it's always something that we as producers put aside, but instead we should always have time to set things up properly. So the next time you find yourself saving samples into random folders and not naming them properly, slap yourself and do it the right away. Good luck!