Slice & Dice
Administrator
*** illest o.g. ***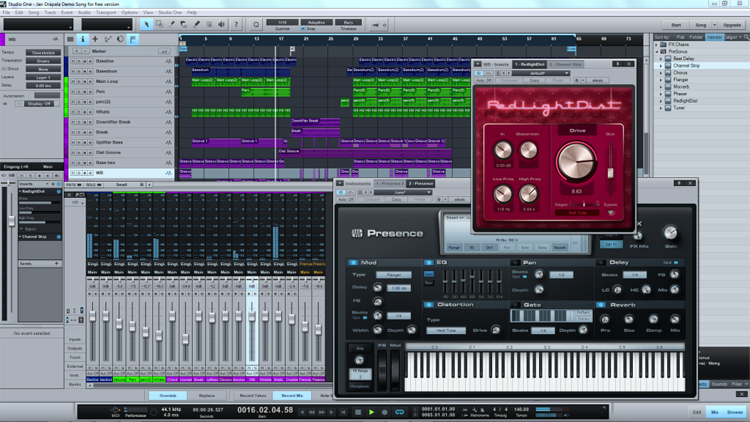 One of the most challenging things about music production is the mixing process. For some, it's not that complicated because they have a lot of experience and knowledge on the subject, but for the rest of us, it's hit or miss. Most of us, including myself, prefer to just make beats and produce music but mixing doesn't seem all that appealing.
This is why it's important to know what you're doing when mixing. Unfortunately, with all the software and plug-ins available today, it makes mixing too easy.
But it shouldn't be.
Keeping it Simple is Key
I have always recommended to everyone that they keep their mixes simple. The best way to do that is to load up all your tracks in your DAW with all sliders set at zero, and don't have any effects loaded. This should always be your base starting point because it guarantees that everything is straight up raw without anything interfering with your tracks.
Once you have that done, start playing back all your tracks and try to get the best sounding mix by adjusting the volume levels of each track. If you can do that, then the rest is simple. Why? Because you're not starting with an overloaded mix (something many producers tend to do), and as such when you finally do start adding in plug-in effects, you'll see that you won't need too many anyway, which is a good thing.
You Still Need the Know-How
Even if you have been trained as an audio engineer, it's always good to still learn something. Just because you have a degree and some experience in a studio doesn't mean you know everything, so acquiring more knowledge on the subject of mixing is ideal.
I recently came across a book titled,
"Mixing Secrets for the Small Studio" by Mike Senior
.

​
This book has some great insight into getting the right mix for the equipment you have. The author recommends that you buy certain gear, but he's also showing you the best way to achieve a great mix with what little you have because he knows a lot of people aren't recording in a professional studio.
Most of the time it's compression that a lot of producers will throw into their mix, when in fact it's an effect that is very easy to overuse. This is why if you start your mix "raw" then you can probably get away with just using EQ and some light compression (but this all depends on your mix and what you want to achieve).
What really caught my attention about Mike Senior's book is that he talks about treating your room. Most producers forget about room treatment and instead focus their attention on what hardware and software to buy. It doesn't mean you need to have eggshell foam all over your walls, but just a few adjustments here and there will make a difference in how you hear your mix.
Also, if you check out the reviews of the book on Amazon, you'll notice that the author actually answers a lot of them. That shows that he cares about helping people out with their mixes.
More Information About Audio Mixing
So if you're having some issues with your mixes, or even if you just want to further your knowledge of mixing, follow the advice I've given above, and check out these links:
Last edited: