The Beat Hamster
Administrator
*** ill o.g. ***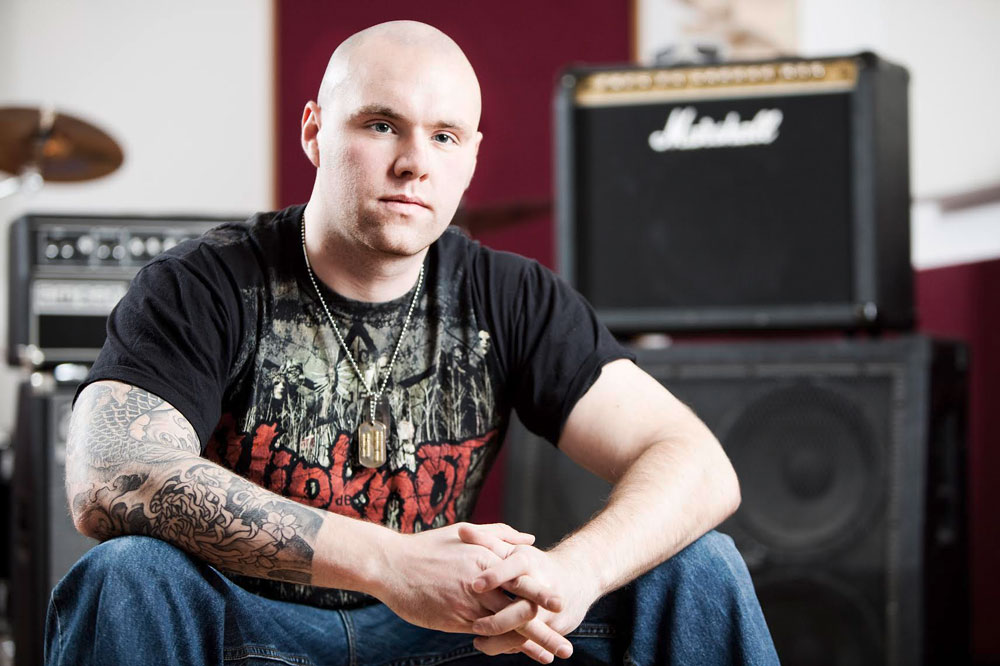 Packing nothing but G-Funk era style of beats, The Real Kareem took the Warzone crown recently. It was easy to hear his beats were different than the rest and in the end that was what gave him his win. I had the chance to ask him a few questions about his beats, and here's what he had to say.
Sup, congratulations on your Warzone win. How did you put those beats together?
Thank you! I just searched my last projects and picked the beats I most like.
It's your first beat battle here at IllMuzik. Have you done other online battles?
Nah... that's my first battle. I never felt ready. I'm a perfectionist and I'll always find something I can improve and tweak on my beats. But I'm really pointing out a music career and I realized that I have to stop it. Just do it and put it out. Before I even can think about it. Besides, it feels good to be part of such a community and to be recognized as a good producer and to get better.
How did you get into music production?
I always was into Hip Hop. 17 years ago I've seen a clip of Pete Rock rocking his MPC. Shortly thereafter I got Fruity Loops and I thought: "I can do that too." And actually it is great fun. In the beginning it was just a hobby and a way of passing the time. But I got better and someday a well known German rapper stepped up to me and asked for a beat. There I realized that you can make money with it and have fun.
I noticed that you're using Maschine Studio. How has it changed your workflow?
Before Maschine Studio I produced only with hardware. MPC1000, Yamaha Motif, Roland JV2080, Emu Mo'Phatt, ATC-Xi. After I sequenced everything in my MPC, I had to bounce out every single track into my Macbook to mix it in Cubase. It just took too much time. Now, with the Maschine Studio I got everything in the Box. Most of the time I mix my beats while I'm composing them. It's fantastic. I can try ideas on the fly, keep them or toss them out. Meanwhile I even don't bounce the single tracks. I mix everything within the Maschine software.
What other equipment and software do you have in your setup?
Studio Electronics ATC-Xi, Emu Mp'Phatt, Yamaha JV 2080, Motif, Maschine Studio, Omnisphere and all the internal NI VSTs and plugins. I love the SSL plugins from NI. I use them on almost every track. To be honest, that's pretty much it. Once there was a time where I got 100 plugins. But it just distracted me from making music. So I got rid of them. Just kept the best.
What everyone noticed in the Warzone was that your beats are all heavily influenced by the West Coast G-Funk. But you're from Germany. How did that happen?
Good question... I don't know. There is just something about the feeling. I love that sound of the moogy bass lines and the soulful keys. I always was a big Snoop and Dre fan. In the beginning I was heavily influenced by NY Hip Hop. Especially the Wu-Tang Clan. But I think it all changed after I heard the 2Pac "All Eyez On Me" Album. It plays in rotation in my car 'till this day. It's hard to find music like that nowadays.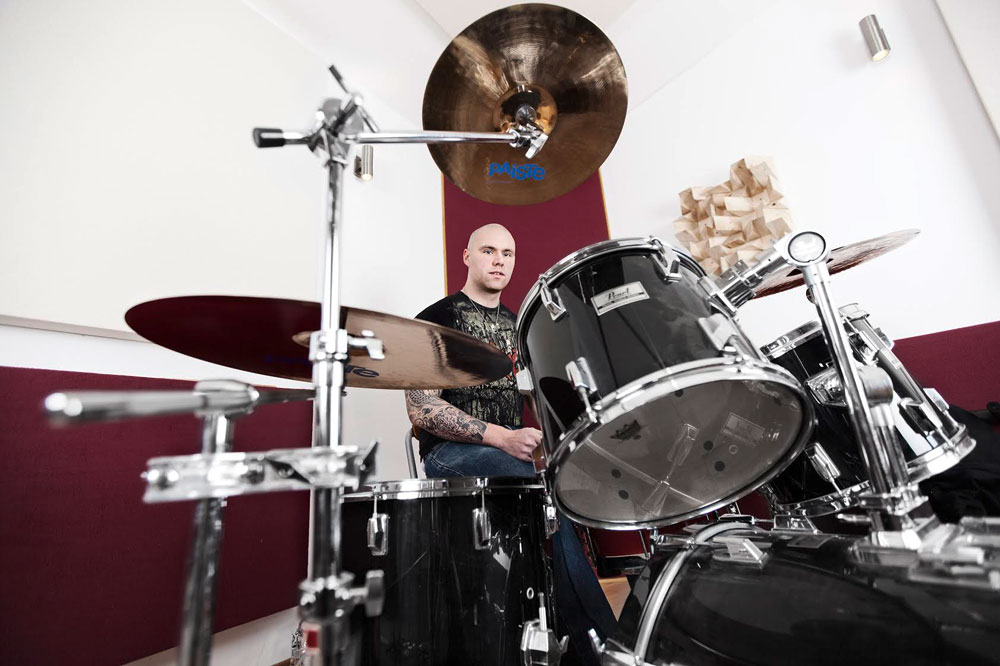 Do you find it to be a challenge to make G-Funk beats when most beatmakers are making Trap?
I just can't dig Trap music. No disrespect. It's just not me. I don't feel it. So I can't fake it. But I think that's my big advantage. Most of the producers jumped on the Trap stuff. I kept doing what I love. And I got better and better. It sounds authentic what I'm doing. You wouldn't believe that I'm from Germany. That's what people keep telling me.
How do you normally put together a G-Funk beat?
It always starts with the clap and the drums. After that I play around with chords, I play the bass to it. That's the fundamental. And then I just try things. Often I do not know what I want. So I keep trying 'till something catches my interest and then stick to it. In the West Coast Hip Hop it's all about the Funk. The feeling. So you have to turn off the quantize function and play the groove. Often the snare/clap and the bass are delayed. To give it the laid back feeling.
Who are some of your musical influences?
DJ Battlecat, DJ Quik, Dr. Dre, Above The Law, 2Pac, Quik, Eazy E, Fredwreck, Daz Dillinger, Dre, Hi-Tec, Zapp & Roger, Funkadelic, Death Row, Ruthless, Dam Funk, Dayton, EA-Ski, Foesum, Frost, Gladys Knight, South Central Cartel, MC Eiht, One Way, Prince, S.O.S., Westside Connection.
What is your main goal with beat making?
I'm pointing out the music career. I'm a hundred percent confident that I will make it. It will happen and I'll let you know when it happens. Without a doubt you will see me on the U.S. Billboard and German music charts. So it's all I do. I don't want to do anything else, simple as that. It's either all or nothing.
What can we expect from The Real Kareem in the near future?
I'm constantly working on new music. Latest I'm working with a well known German rapper on his album. It will be released this year. I'm trying to gain more fame and to get in touch with musicians I dig. I just started my online presence and plan to document my studio sessions on YouTube. I'm going to do tutorials for sound design and tutorials how I lay down my tracks.
Thanks for doing the interview. Do you have any words of wisdom for other beatmakers?
Thank you! I really appreciate it! It's the best thing to be honored for something that you love doing. I'm looking forward to the next battle! Chase the vision, not the money.
More Information