The Beat Hamster
Administrator
*** ill o.g. ***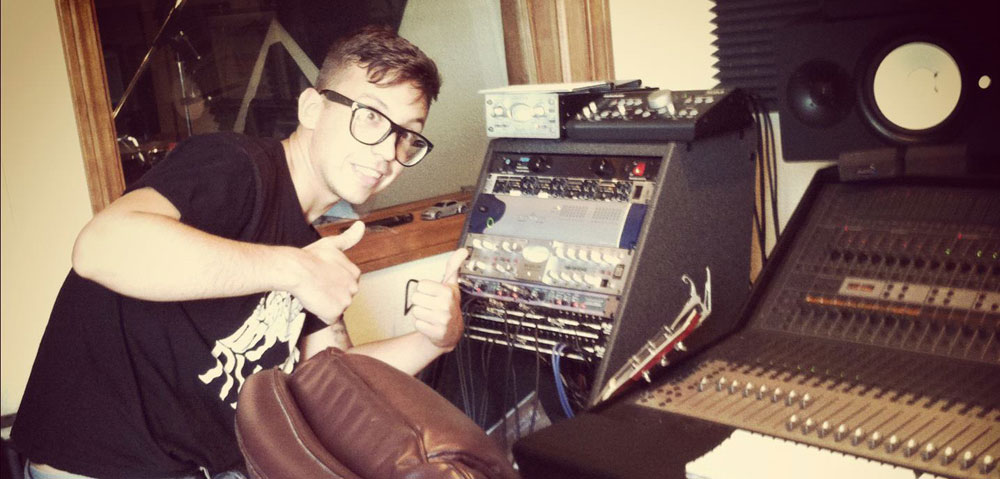 With mostly melodic beats, Myers Trax recently beat 15 other contestants to grab the Warzone Beat Battle title. Instead of banging out hard-hitting beats, he prefers to create melodies that will grab the listener's ear. Let's find out more...
So I'm listening to your winning beat in the Warzone beat battle and it's crazy how smooth it is. How did you put that together?
The winning beat I made came together around a vocal sample or hook I was experimenting with from artist Chris James. However I took out the vocals for the beat battle.
In beat battles, normally it's battle-style beats that win, such as hard-hitting beats. How would you describe your style?
I would describe my beats as melodic, experimental and dynamic I suppose. My songs are usually not traditionally hard hitting beats but very melody based and I use a lot of synth pads and atmosphere effects that tend to give my songs a more "chill" mood (for lack of a better word).
Your track "Like Crystals" is also smooth but hits hard with that loud kick drum. What style are you going for when you sit down to make a beat?
For the most part I don't have much of a plan or direction when I start to compose and I let the track build and evolve naturally as I see fit. "Like Crystals" started with the synths that had a guitar feedback feel I wanted the drums to come in with a stomp kick inspired by how some Rock drummers slam on the floor tom in the intro of a song, this particular version of this track I kept the stomp throughout the track but I have other versions where it is only the intro and outro.
How did you get started making beats?
I've been very passionate about music my whole life. My dad would have me play drums for his bands and as a teen, I got into heavier genres of Rock music playing guitar and vocals for different bands. I was also into Hip Hop and Rap music as well as bands that would fuse these said genres and I was given an old version of Fruity Loops sometime in the 2000's and I fell in love with the infinite possibilities of digital music.
When I listen to your beats, they're almost cinematic. Have you ever thought of having your beats in movies?
Thank you Fade. I like that "cinematic". I am definitely not opposed to making music for film or TV but honestly haven't put much thought or research into it.
What do you have in your studio setup?
My set up is extremely minimal right now. I am using a laptop with Proppellerhead's Reason and Behringer and Dr Dre Beats headphones. When I first started I did not know how to play piano or keyboard so I would hold down a guitar note and find the note on my MIDI keyboard, now I draw on all my notes with a CPU mouse.
I know you're busy making beats but seeing how you're in California, have you collaborated with any artists out there?
I have collaborated with some bands making some weird intros or interludes but I have yet to find a Hip Hop artist with the style that I admire to collaborate with. I'd love to however.
Does living in California influence your sound?
Yea I'd say that California is pretty inspirational, there are a lot of music clubs and groups but I draw inspiration from so many different artists. I'm really into the Canada scene, I'm a fan of artists like Tory Lanez, Roy Woods, and of course Drake and The Weeknd.
What's your ultimate goal when it comes to music production?
My ultimate goal in regards to music production as cliche as it may sound is just to create music that I'm proud of. I need to be able to enjoy it and vibe on it myself and not make music that I think is what people want to hear.
What can we expect from Myers Trax in the near future?
I want to continue to grow as a producer and experiment with a lot more tools, DAWs and styles and just see where it takes me. Music for me now is therapeutic and still a great passion in my life.
Thanks for doing the interview. If you had one piece of advice to give other producers, what would it be?
One piece of advice I can give other producers is just have fun with it. Experimenting and practicing is the only way to grow and in an industry where everyone is just trying to be the loudest don't be afraid to experiment with dynamics and different sounds, allow your beats to take the listener for a ride.
More Information About Myers Trax