It happens to all of us, that feeling of doubt that voice telling you that you cant do it. This isnt for you "get a real job". People who specialize in lip service well tell you "just be confident " but these people probably have never Created anything genuine Artists always struggle with confidence because that same nervous perfectionist energy is what makes so many great artists.
I started this 5 years ago in July of 2014 coming out of a period of my life id rather forget and i wont rehash now because this isnt about me its about you.
Never stop making music if you still love it. for the longest time i was posting my stuff and would maybe get 44 plays here or maybe oh shit 100 but this past year was finally a step in the right direction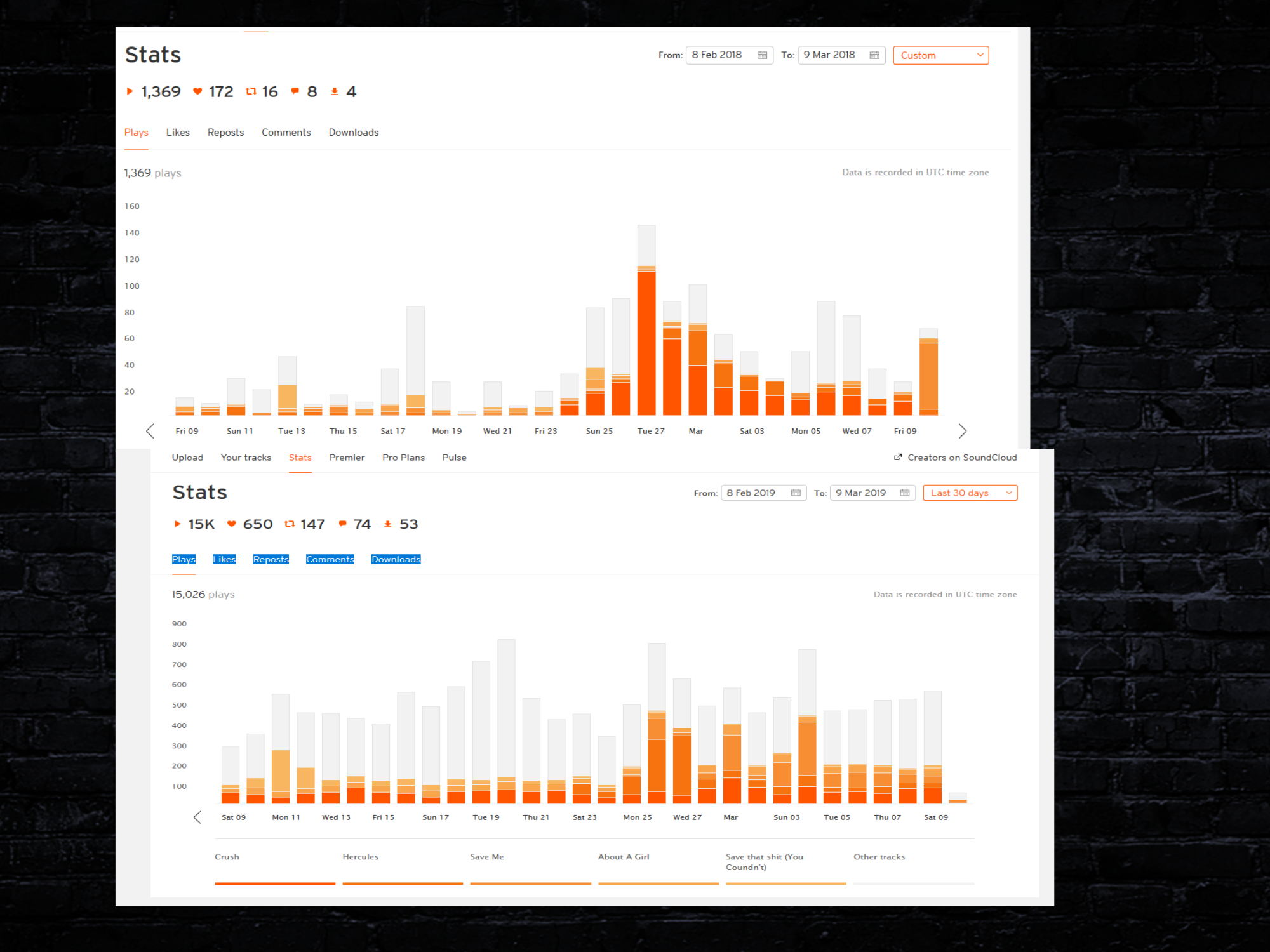 The funny thing is i almost quit last year 4 years in and i thought maybe its just not going to work And buy chance someone hit me with a collab and i did it then i just said to myself I cant quit then not a month later i got rolling. went from whoa ive got a track with 1,000 plays oh shit this ones got 50k on youtube from 1,300 plays on SC a month to 15,000
And i almost didnt get to see this happen because I started to believe the doubt in my head.
I hope this finds someone whos thinking about giving it up. Dont do it. youve come this far why go back?