I have a knife!
Administrator
*** illest o.g. ***
I got this email from Soundcloud:
Bringing
lossless HD
storage and downloads to all
You are receiving this email because you have uploaded at least one track to SoundCloud.

Part of SoundCloud's commitment to connecting creators with the world's largest community of music fans includes safeguarding your master audio files with higher quality, more flexible storage and recovery features than any other audio platform.

To bring our highest quality file-management solution to more creators, we've made some changes to the platform that might affect you:

Starting today, every SoundCloud creator will be able to upload, store and download their original lossless HD files. This feature set was previously only available to Pro Unlimited subscribers. You can learn why uploading lossless HD files is an important way for you to protect your work here.

To make lossless HD file management free to all, starting December 9th, our free upload limit will change from 3 hours of audio, to 3 hours or 15 tracks. This will not impact existing uploads. Learn how this change might affect you at our Help Center.

If you're interested in uploading without limits, from now until December 16, SoundCloud is offering 30% off of Pro Unlimited which includes unlimited uploads, access to advanced stats and more.
So basically this means you won't be able to have more than 15 tracks!?! It seems like they're moving to a payment-based platform, which is fine but it's a bit pricey. I remember a while back they had financial trouble so they let go of staff, if I'm not mistaken.
I was looking around and saw some people recommending Audius. I haven't tried it yet, but here's the link:
Audius is a music streaming and sharing platform that puts power back into the hands of content creators.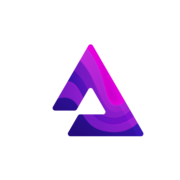 audius.co
And here's an article about Audius and Soundcloud:
"It was SoundCloud's opportunity to lose and now it's ours," says Audius CEO Roneil Rumburg. Plenty of musicians and fans are sick of SoundCloud's expensive hosting costs, haphazard content takedowns and lagging user experience as the site's status withers. Audiu…
techcrunch.com